Tire Rotation in Louisville, KY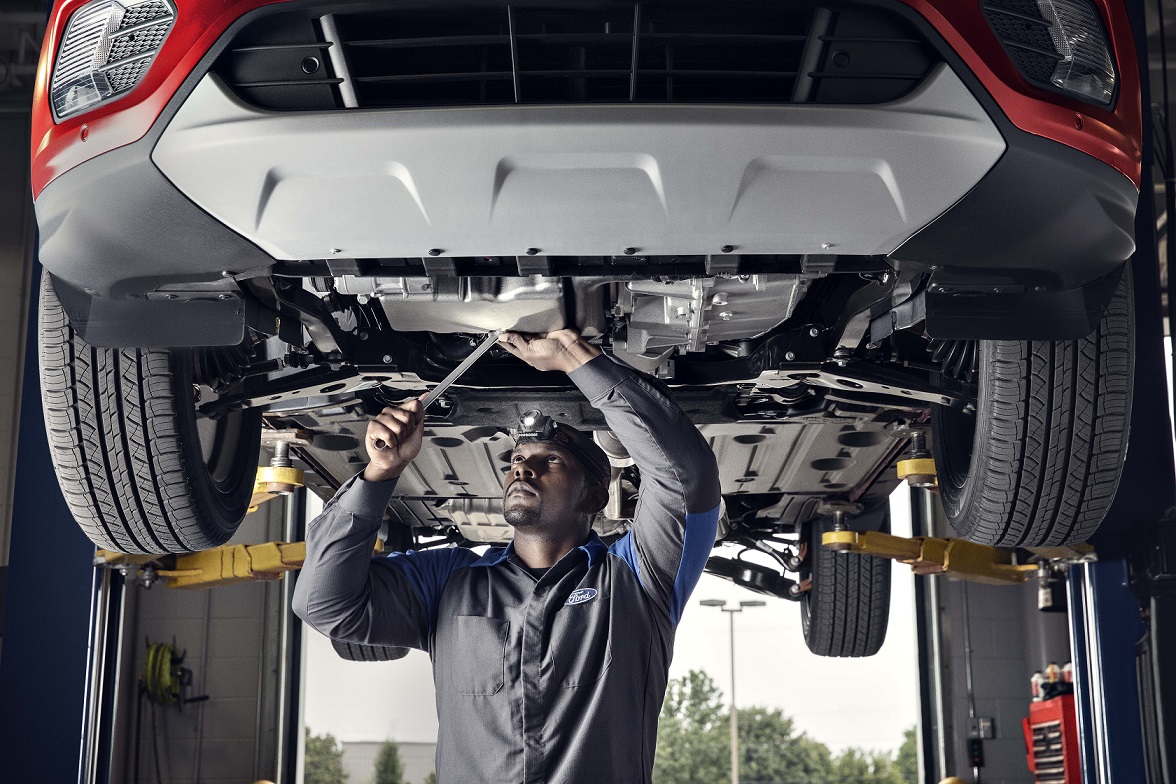 Why Service Your Ford at Our Dealership?
Tire tread wears differently due to an uneven distribution of weight from the front and rear axles of your vehicle. You can ensure a safer ride and help maximize performance with a regular tire rotation at Oxmoor Ford Lincoln in Louisville, Kentucky. Your Ford or Lincoln manual recommends a reasonable interval between Ford service visits, but in general, getting a tire rotation at the same time you get the oil changed will go a long way to preserving your tread. In addition to changing the position of the wheels and tires every six months, your Ford Lincoln mechanic will perform a monthly tire inspection and tire pressure check to make sure your tires are holding up under seasonal changes and road conditions. Although area winters can be mild, you want to make certain your tires can grip an icy road when the local weather gets chilly. Call our team to learn why a Ford tire rotation is essential maintenance for your vehicle's health.
Our Louisville, KY Ford Service & Repair
At Oxmoor Ford Lincoln, we cover the bases for Ford maintenance and auto care. That includes complete tire service, from digging a nail out of the tread, to replacing the spare. When it's time to invest in new tires, our Ford Lincoln professionals will suggest just the right tire size and tread for your Ford Mustang or Ford Flex. With an extensive inventory of top brand name tires in Louisville, KY, you're sure to find the perfect tires for your vehicle.
Call now!
Service:

(502) 565-0334
How to Schedule Your Ford Service with Oxmoor Ford Lincoln
Oxmoor Ford Lincoln is a full-service hub for car care and auto maintenance in Louisville, KY. Our factory-trained technicians get the job done, from brake service to transmission repair. Get into a fender bender? Our top-rated collision center will straighten it out fast, and at a competitive price. From paint restoration and aluminum body repair to assistance with an existing insurance claim, we are at your service. Give us a call to make an appointment for a free estimate.