Ford Collision Center In Louisville, KY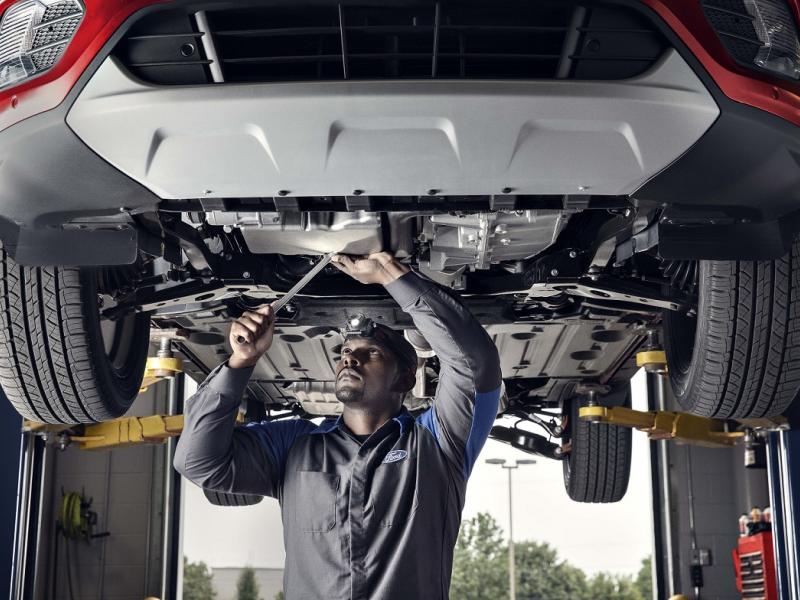 Here at Oxmoor Ford Lincoln in Louisville, KY, our service center understands the high-end craftsmanship and the innovative top performance of a Ford vehicle, which is why we offer a Ford collision center guaranteed to repair your vehicle to the manufacturer's standards. In order to maintain the life and reliability of your vehicle, it is important to service your Ford model routinely – this ensures its long-life and longevity. However, routine maintenance doesn't mean you'll never have to perform repairs. And when you hit a bump in the road, our certified Ford collision center is ready and waiting. We even use genuine Motorcraft parts, which means that you can be sure your car will be receiving the same high-end parts that you can trust to last. If you have the unfortunate experience of suffering through any type of collision or simply need auto bodywork for your Ford vehicle, come visit us in Louisville, KY and our team of certified and trusted technicians is here to diagnose and fix the problem.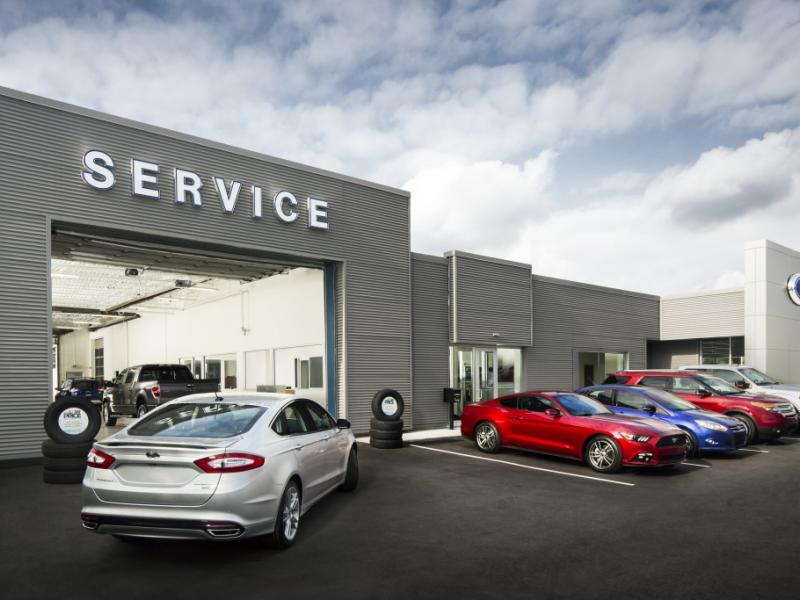 Our team at Oxmoor Ford Lincoln in Louisville, KY understands the importance of offering high-quality service when working with our customers. As a certified dealer, you can be reassured that the only parts going into your trusted vehicle are Ford certified car parts and accessories. Let us repair your vehicle with the parts and accessories that were specifically designed for your American-made vehicle. Our auto body shop utilizes genuine parts, certified mechanics, and state-of-the-art equipment to ensure our collision center gets the job done right. Simply give us a call or stop by Oxmoor Ford Lincoln in Louisville, KY and our trusted team of technicians will be glad to help make your vehicle good as new again.
If you're looking for first-class service at an affordable price, come visit Oxmoor Ford Lincoln in Louisville, KY. Our collision center can take care of the more extensive Ford repairs, while our service center can handle the rest. Here we offer a variety of services from oil changes, transmission service, engine replacement or rebuilds, and much more. If you notice your trusted and reliable vehicle not working up to par or you just need to schedule a routine tire rotation, contact our service department in Louisville, KY at Oxmoor Ford Lincoln today and our trusted technicians will be happy to schedule an appointment!