Ford Brake Service in Louisville, KY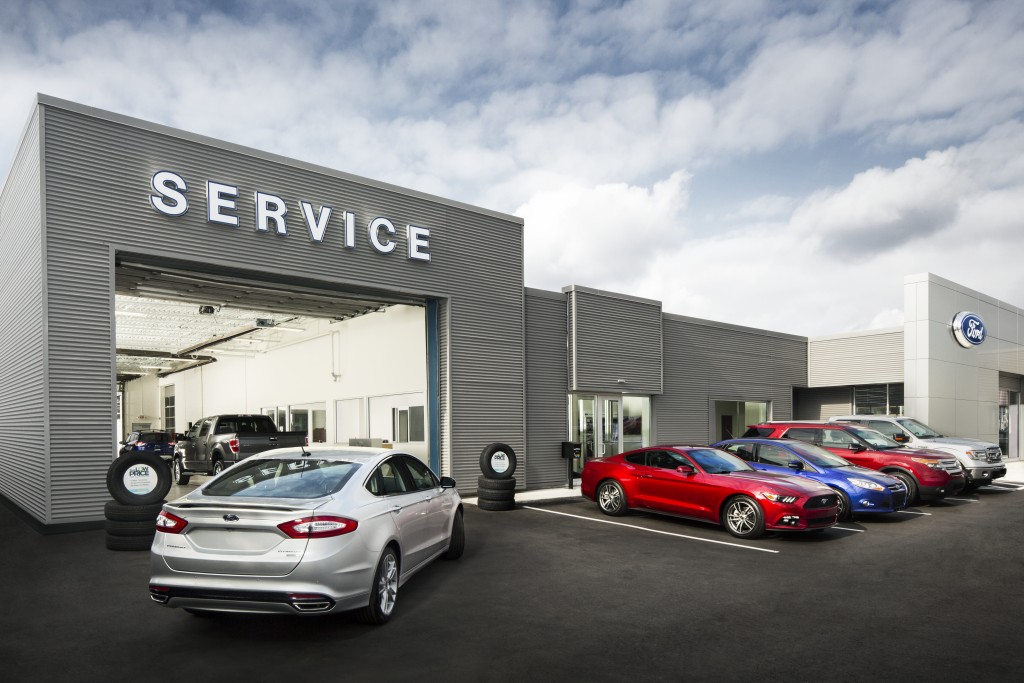 Why Service Your Ford at Our Dealership?
Good working brakes are critical to safe driving, and while that point may seem obvious, what may not be so clear is how often to visit your Ford mechanic for brake service in Louisville, Kentucky. At our Ford service center at Oxmoor Ford Lincoln, we'll conduct a brake inspection with a multi-point check or when you come in for other Ford maintenance tasks, like an oil change. Your Ford technician will check pad thickness for wear, check hoses for leaks, clean and adjust brake components accordingly, and check brake fluid levels. While the fluid may not need to be changed more than every couple of years or so, if an inspection indicates that there's an excessive amount of copper in the fluid, it's time to change it out. If you're between Ford service visits, but your brake pedal feels spongy when you press down on it, you hear grinding or squealing noises when you brake, or your brake dashboard light is on, come see us at the dealership. We'll replace worn brake pads, brake shoes, or brakes drums with the Ford genuine brake parts that fit and perform as the manufacturer intended.
Our Louisville, KY Ford Service & Repair
At Oxmoor Ford Lincoln, we're always looking for ways to keep you safe and in good shape on the road, as well as save you money on auto service. Shop our coupons for discounts on a multi-point inspection, or ask about specials like our Lifetime Brake Pad Guarantee. You don't have to buy a car or truck from us to get expert automotive service in Louisville, KY! We gladly work on all makes and models and can give you an estimate for whatever Ford repair or services you need.
Call now!
Service:

(502) 565-0334
How to Schedule Your Ford Service with Oxmoor Ford Lincoln
Come to our collision center in Louisville, KY, to straighten the bend in your fender, restore the paint, or adjust the alignment of your SUV or truck after an accident. At our auto body shop, we specialize in paintless dent repair and aluminum repair and are certified to work on most makes and models. Get an estimate today, and we'll have your vehicle back on the road and beautiful in no time!