Ford Brake Service near Elizabethtown, KY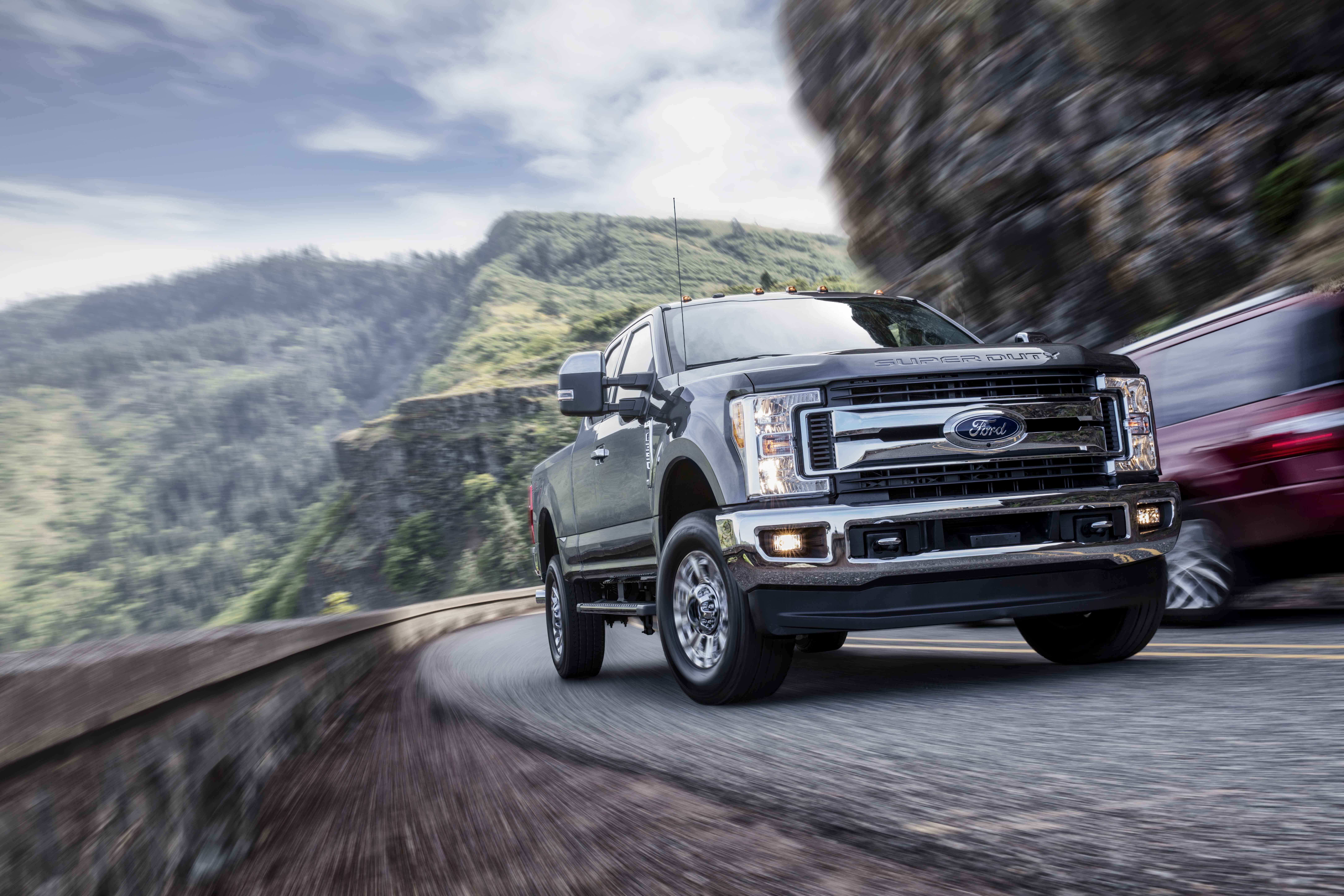 Why Service Your Ford at Our Dealership?
As safety features go, there's no system more essential than your brakes. At Oxmoor Ford Lincoln, our Louisville, Kentucky, Ford service center is prepared to keep you stopping quick in every season. While your Ford mechanic will conduct a brake inspection at every Ford maintenance visit, the need for brake service doesn't necessarily follow a schedule. Stop and go city driving, mountain roads, and frequent towing can cause your brake pads, brake shoes, or brake drums to wear out sooner rather than later. Unless your vehicle is up on a lift, it's difficult to detect wear just by looking, but if the brake pedal feels squishy when you step on it, or if you're hearing a grinding noise or squeaking when you brake, it's time to come into the shop. We'll check pad thickness, inspect lines, and make the proper adjustments to get you safely back on the road.
Our Elizabethtown, KY Ford Service & Repair
At Oxmoor Ford Lincoln, we'll keep you informed at every step of the process. Your safety and customer satisfaction are our priorities. You'll get a clear estimate on the cost of Ford repair, and we'll provide a real-time estimate of how long the work will take. If your vehicle needs replacement parts, you can be sure that we'll get the job done with Motorcraft genuine brake parts designed and machined specifically for your Ford truck, sedan, SUV, or hatchback. Contact our Louisville, KY, Ford Lincoln dealership to learn the details about specials including our Ford lifetime brake pad guarantee.
Call now!
Service:

(502) 565-0334
How to Schedule Your Ford Service with Oxmoor Ford Lincoln
At our Ford dealership, we have a crew of certified Ford professionals trained to keep your pickup or coupe in showroom shape from bumper to bumper. From 'The Works', our complete package for routine maintenance, to expert collision repair at our body shop in Louisville, KY, Oxmoor Ford Lincoln is your resource for top quality car care at a competitive price. Call our team to get a price estimate on your next Ford repair or brake service!